Thursday, August 24, 2006
Yay, made it back! The weather broke just in the nick of time Saturday and we got back to Fairbanks around 10pm got to love these long summer nights even as fall comes quickly. You can see from these pictures taken in the late morning we flew home that the weather was pretty spotty up until the plane arrived. So happy to have made it out though.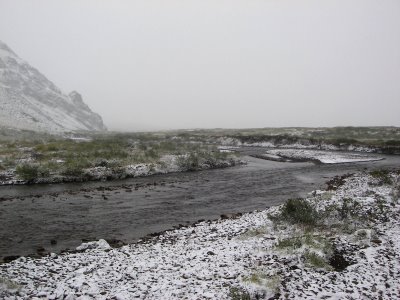 Testing out the tent of course and a nice touch on my tent, using the active layer thaw probes for additional rain fly support: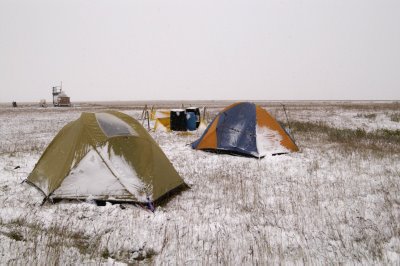 Here's the bridge across Otuk Creek. Looks like it's seen some better days.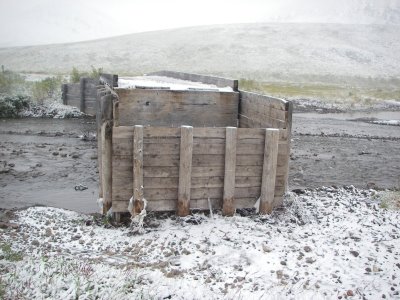 Complements this sign which is now a little dated. But check out how go big or go home the road construction dudes were. Have you seen a bigger post for a road sign?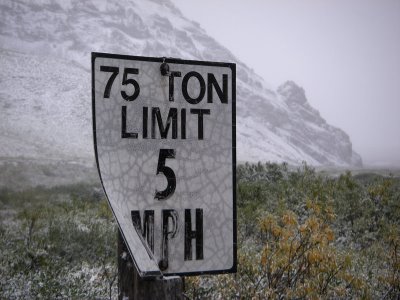 So, we're back, more in a bit...